Bright. Hard-working. Hungry.
Those are the kind of people we hire.
"My favorite aspect of working at Lombardi is the entrepreneurial culture. I appreciate working within a multi-faceted position that enables me to create and add value to various departments within our company. The environment at Lombardi allows for explosive growth potential to those who desire it." — Online Marketer
|
"Lombardi Publishing is the perfect place for someone looking for a fast-paced, creative work environment that allows you to develop your talents and the freedom to take on bigger responsibilities. I also love the idea of coming into work every day and working with an amazing, fun group of people." — Writer
|
"Lombardi is the first company that I have worked for that has actually offered me the opportunity to work with some of the brightest in the industry. The culture of creativity is amazing, and it feels great going into the office knowing that no two days are ever the same–the opportunities to grow and contribute to the success of the company are endless, and it's so refreshing to work somewhere that encourages and empowers you to do that." — Direct Mail Marketer
|
"I like working for Numero Uno Web Solutions because what we sell are high-quality services proven to have successful results. It's a lot easier to work for an organization and sell for the company when you believe in the services you are selling. I have seen it through my 2+ years and am still seeing it day in and day out." — Sales Executive
|
"My experience at Numero Uno has so far been a great one: from in-depth training to having a Sales Manager that genuinely cares about your success in the company. I would definitely recommend starting a career here." — Sales Executive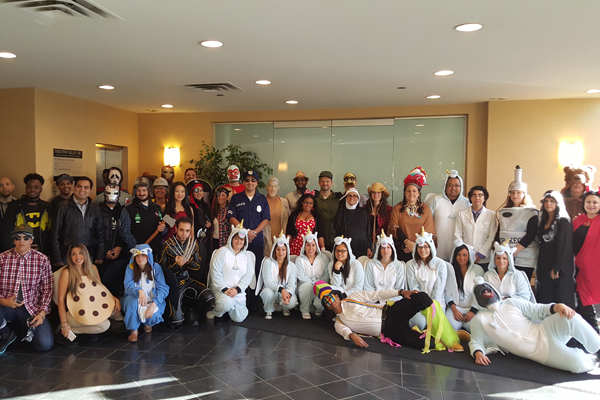 "It is an exciting time for Lombardi Media Corporation. Our companies are growing rapidly and our hiring activities are growing right along with them. Check out our opportunities. Grow with us!"
Our businesses have been built on the strength of our people. We provide an environment where if you work hard, your efforts are recognized and you progress up the ladder. We believe that as we grow, our staff needs to grow too, both financially and intellectually.
What we offer:
Competitive salaries with increases based on performance
Health and dental benefits
Retirement savings plans
Vacation days that increase the longer you are with us
Opportunities for growth within the company
An open-door management style
Paid ongoing education and learning
An environment where we encourage and reward ideas and effort
Head Office Location